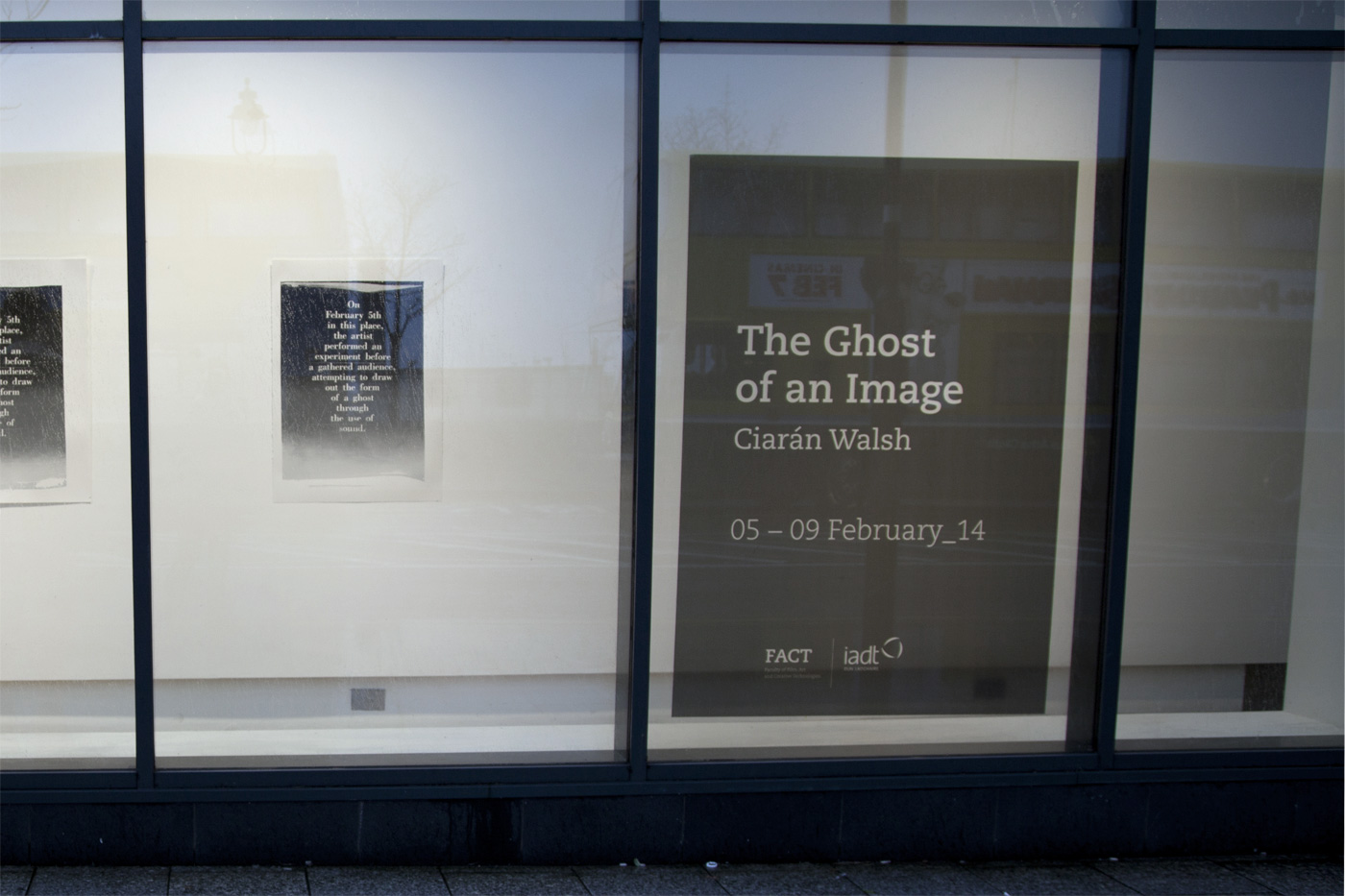 The Ghost of an Image, 2014
Spoken word performance; incorporated an additional digital audio element and a series of 3 screen prints (performance duration ca. 45 minutes)
(Image: Drawing Room/IADT-DL)
A multi-media work centred on a reading, and used various supernatural tropes to meditate upon loss, remembrance, belief systems and subjectivities. A series of screen prints in the gallery window used suggestion to set the stage before any actual entry into the performance area – copying a theatrical stylistic device. The spoken word segment concluded with a collective séance experiment enabled by an audio recording of a 19.98 Hz sine wave, based upon research into the 1998 paper "The Ghost in the Machine" (Tandy/Lawrence) in the "Journal of the Society for Psychical Research". The Ghost of an Image was first performed at The Drawing Room art space, in Dun Laoghaire, Ireland. It was later performed – in a modified version – at insitu art space, Berlin, Germany.